Post by R.O.B. on Jul 26, 2019 20:34:09 GMT -8
I've been away on a road trip for the past week, and while driving through Northern California, I realized the location of the hill seen in the famous Bliss wallpaper from Windows XP wasn't too far out of my way. While I was meeting with someone later in the day, I had a little bit of time to kill before they got off work. So, after a somewhat difficult drive, I arrived at the spot, and hastily snapped a few photos.
Original: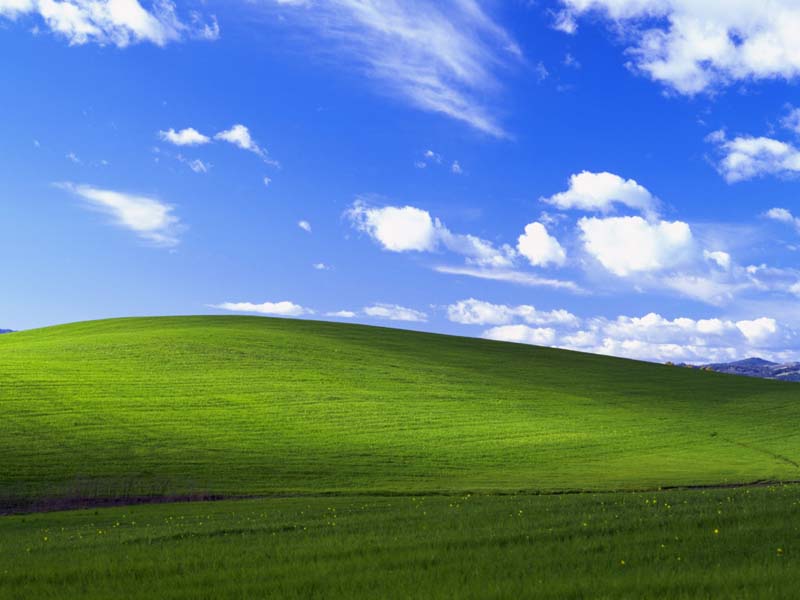 Pictures I took:
Since I did have a commitment that I needed to get to before too long, I unfortunately didn't have the luxury of taking the time to try and get a very accurate position/angle.
I had looked up the coordinates on Google Maps before, and was quite shocked at how much the location has changed even since the street view photos were taken. A lot of trees have been planted by the highway, which does block a bit of visibility of the hill from the road. A few structures, such as an animal pen and a house you can see peaking over the hill, have also been added. The addition of power lines really does take away from the view in my opinion, and is easily my least favorite change to the "vista" (pun intended).
I also tried to get the mountains seen behind the hill in the original image, but the view of them seems to be blocked by the vineyard that have since been added there. Speaking of which, even if the vineyards had not been added, this would certainly not have been a picture of a green, rolling hill. The grass in the Napa Valley area is very brown this time of year, and I would expect that this hill would not have been an exception. Charles O'Rear took the original photo at the absolute perfect time. It was just after some rain in 1996, and a few clouds were still lingering in the air, making the already stunning scene even more breathtaking. Truly a unique and beautiful shot that will never be replicated!
A friend of mine has expressed interest in visiting it on another road trip we're planning on taking in that direction, so I might try and get some better shots of it with him next time, with a much better camera. If that does come to fruition, I'll be sure to post back here (though, that's at least another year away, so don't expect anything anytime soon).
If anyone's interested, the coordinates where the original photo was taken are
38°15′00.5″N 122°24′38.9″W
, and it is located in Sonoma, CA, USA.