Post by ihatemetro on Aug 5, 2020 15:46:47 GMT -8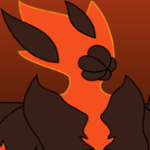 Just installed VS 2019 and made a C# version, which is super faster than the ahk version.



Btw, is there anyone who knows where this icon is located?


This makes Windows look better and better to switch back to after my hibernation in Linux. Thanks for this program, it works great. I tested it in a virtual machine and it works almost flawlessly.

Some features that might improve it:
- An "Apply" button: Currently, all Settings reset after every application start.
- A "Hide" button in both the context menu and the settings dialog: Currently, after you open the settings dialog, there is no way to minimize it back to the tray again. Clicking on close and the X button just closes the application.
- "Autostart on startup" feature: Self-explanatory. It should start as a scheduled task similar to Aero Glass where it runs as admin to apply the basic frames to all applications. It can be turned off or on.

- Possibly a function that makes certain applications think DWM is disabled: it would be near impossible, but it should only be applied to applications that use DwmExtendFrameintoClientArea, as well as excluding certain applications from it if the applications don't work.
- If the fourth function doesn't work, maybe hook into DWM and redirect calls to DwnUnExtendFrame to your program, where it will somehow turn the black area into the basic silver.
- UAC dialogs in Windows 8 to Windows 10 1607: They are not skinned. Maybe add a function to skin SYSTEM account windows, as well as TrustedInstaller windows.
- UWP apps like Settings in early versions of Windows 10: Thy look like the standard Windows titlebars. Aero Glass has found a way to skin those; maybe you can somehow skin them to have the Basic theme while keeping the app itself intact.
- Firefox in Windows 8.1 doesn't want to skin to Basic theme for some reason? even with "exclude all Windows with Extended Client Area" unchecked. It's probably a bug.

BTW, the "basic theme" icon is in themeui.dll in Windows 7, under the bitmap folder in Resource Hacker, resource 603:1033. You may have to convert it to icon, though; it's a bitmap.